First of all we need two programs :
– Xming
– putty
Procedure:
– Start Xming (as administrator) (if asked for "Access Control" say NO)
– Configure putty on X11 forwarding.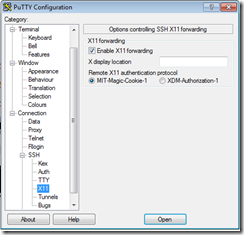 – connect to remote machine able to export X11
– lauch application with & at the end.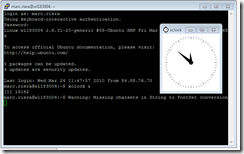 That's all.